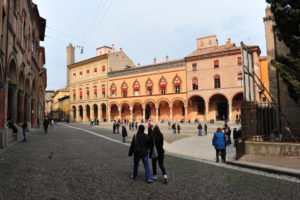 If you are planning to travel solo, then why not go to Europe? Europe is considered as one of the best places you can go if you are a solo traveller. And why? Well, the people are known to be friendly, there is a lot of great infrastructure and history and the beaches are the best.
Here are some of the countries you should consider:
Barcelona, Spain
The capital of Catalonia, Barcelona is simple to move around since it is not too big and is the perfect destination for solo travellers. Barcelona is also not that expensive especially if you avoid the usual tourist traps. The city boasts the vibe of the great ocean side as well as the big city making it the perfect place to stay in.
Bologna, Italy
Milan, Florence and Rome may be too much for some tourists, and if you find those places overwhelming, then visit Bologna in Italy since this place has great food and friendly locals. The most famous university towns in Italy and even in Europe are also situated in Bologna so expect to feel a fresh of you young air all around.
Turin, Italy
Turin is considered Italy's most unique and vibrant cities and is finally gaining popularity for travellers. If you want to avoid the crowded cities of Milan, Rome and Venice head to Turin since this city has fewer tourists. Once there visit the famous Royal Palace and its beautiful Egyptian collection.
Paris, France
While most would say Paris is perfect if you have your special someone with you as it is still the city of love, but it still does not mean that solo travellers are not welcome. In fact, the city is visited by millions of tourists all around the world so it is most likely you will visit fellow travellers as you come there. You will be able to admire their great museums and galleries on your own.