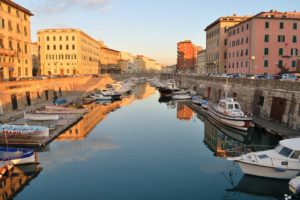 Want to spend your vacation in Italy? If you are looking for a cheap holiday in this country, then consider visiting Tuscany and Umbria in the middle part of the peninsula. There you can have a cheaper and more interesting vacation.
You can find affordable accommodations in these places. Most of them are restored farmhouses which features private pools, beautiful gardens and great views. Tourists can enjoy the slow food and slow life in the middle part of Lake Trasimeno and Lake Chiusi. The warm welcome from the locals will make your experience even more memorable.
You will be well accommodated from during your stay in Tuscany and Umbria. The local owners are just as helpful as a tourist guide as they can tell you a lot about the area. The hosts can suggest some of the best and most affordable restaurants in the area.
There are many places to see in the area. Visit nearby cities like Montepulciano, Cortona, Assisi, Perugia or Orvieto. Tourists will enjoy the feel of old town centres in the small villages.
For bicycle enthusiasts, the rolling hills of Tuscany and the seer dirt roads of Umbria will not disappoint. There are many options to rent bicycles in the area and some of the shops offer delivery and pickup of the bicycle. They even have mobile services in case accidents or problems with the bile happened during the renting period. All you have to do is call them and they will take care of the rest. Hosts may also provide you information about the best places to enjoy a bike ride.
The area is not short of fun activities to do. If you are looking for adventure, you can try horse riding, trekking, rafting and other thrilling activities.
Wine yards are typical Italian scene. Wine lovers will also enjoy the many wine yards that offer high-quality wine at very affordable prices.
So if you are thinking of spending your holiday in Italy, consider these places and start planning your holiday now. You can spend less while enjoying a nice vacation in these destinations.